Divers Film A Rare Glimpe Of Giant Squid Egg With Thousands Of Babies Inside
A group of divers filmed a rare scene these days, in which we can see a giant egg of a giant squid that contained hundreds of thousands of small squid.
The scenes have taken many people's breath online, and the video will no doubt impress you as well.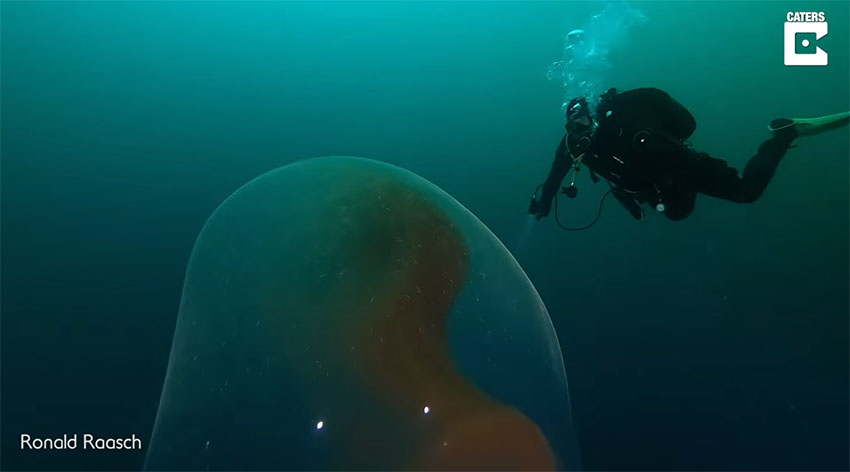 A remarkable scene underwater was shot by
Ronald Raasch
, a 48-year-old diver, as he, along with two divers, dived from REV Ocean in cold water near Ørsta, Norway.
On October 5, a group of divers headed back toward sea level after exploring a sunken WWII ship 200 meters offshore. During their return, they encountered a huge egg of a giant squid.
An egg sac containing hundreds of thousands of baby squid, hovering 17 meters (55 feet) from the sea level and 15 meters (49 feet) above the seabed. Divers quickly realized that the egg belonged to a giant squid. Take a look at the rarely seen scene that has surrounded the world these days and taken many breaths away!