Dog Comforts His Cat Brother In The Cutest Way
Over the years, a sympathetic video has landed online in which we can follow a wonderful animal friendship between the abandoned kitten
Baloo
and the dog named
Henry
.
They are very attached to each other, and together with their owners they also travel around the world.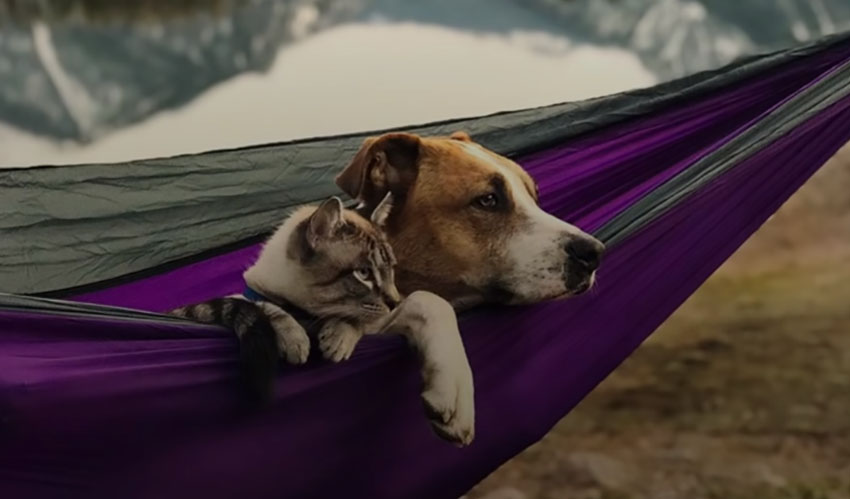 The cat Baloo had a difficult youth, as his mother left him soon after he was born. It was in dog Henry that he found his best friend, and together they are inseparable and offer each other a great deal of love.
Together with the owners, both Baloo and Henry travel, and the cat often uses the help of his friend by resting on his back while walking. Even the dog Henry is a rescued dog that the current owners have taken under their roof.
The video of their friendship is already a real success online - it has reached more than 1.5 million views on the YouTube network alone to date, and the scenes have taken over many animal lovers.