Elton John, Axl Rose Play 'Bohemian Rhapsody' At Freddie Mercury Tribute Concert
It was on April 20th, 1992, when the London Wembley Stadium was filled by more than 72,000 people. Five months after the death of
Freddie Mercury
, a concert was held in his memory, and many famous singers performed on stage.
There were Metallica, Guns N 'Roses, David Bowie, George Michael, Elton John, Roger Daltrey, Def Leppard, Tony Iommi and many others in honor of
Freddie Mercury
.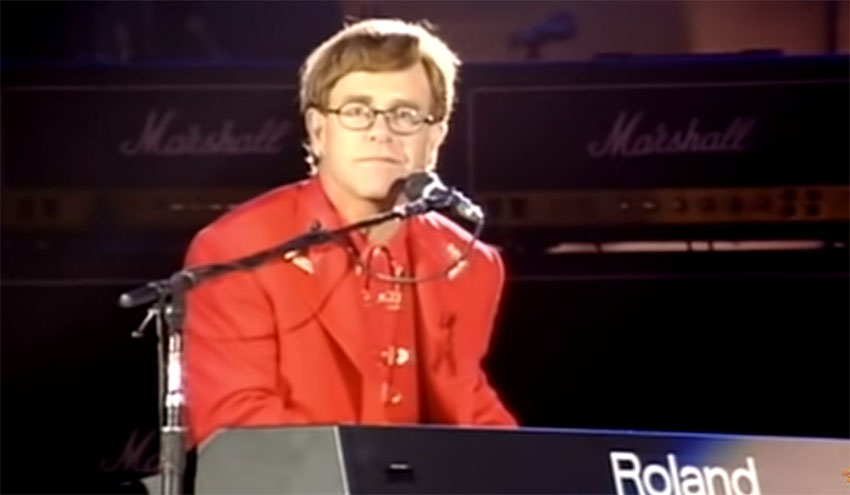 At this concert, members of the
Queen
group also sang together in the company of singer
Elton John
and
Axel Rose
. Together they sang their song
"Bohemian Rhapsody"
, which is still considered one of the greatest hits of
Queens
.
The aforementioned performance impressed the most visitors upon the concert, and the video clip from 1992 has already collected more than 20 million views on the Internet, even though it was only uploaded on the official Youtube channel of the
Queen
group in 2009.
Elton John
sang for the last time with
Queen
, and many on the web have expressed the desire to once again listen to such a performance in live again.
Take a look at a video from the
Freddie Mercury Tribute Concert
in 1992, when the greatest legends of music paid tribute to late
Freddie Mercury
!