Emotional Mother-Son Dance On The Wedding Will Bring You To Tears
Prepare tissues before reading the content of this article and watching the video.
The scenes, which were filmed by 
MNF Productions
at one of the weddings in the United States, moved many viewers to tears. When you see what the groom did at the wedding, tears will also cover your face.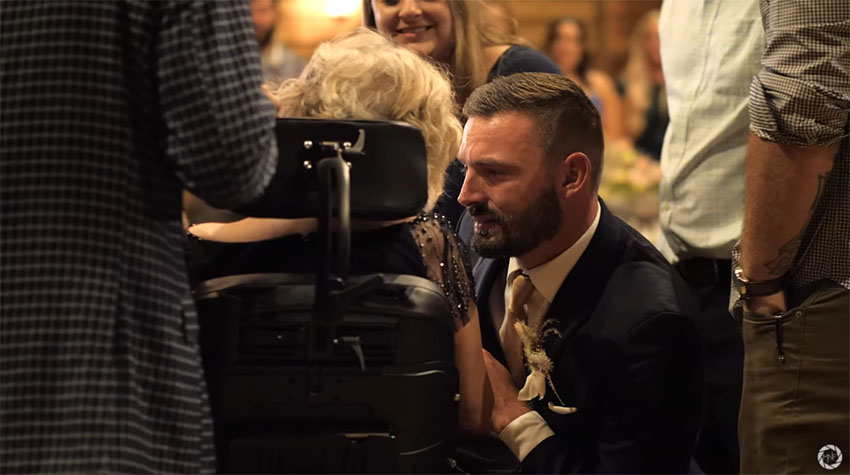 The wedding, at which the groom
Scooter
promised his fiancée eternal loyalty, took place at The Barn at Sycamore Farmsin the US state of Tennessee. There, however, his brave mother garnered the most attention.
A few years ago, doctors diagnosed her with
amyotrophic lateral sclerosis (ALS)
, a disease of the upper and lower motor neurons. It is a rapidly progressing disease of the motor nervous system, and as it progresses, the disease affects the whole body at a later stage. The patient becomes less and less mobile, then there is paralysis. Due to the weakness of the respiratory muscles, the disease usually ends in death within three to four years after the onset of symptoms.
The mother of the groom at the said wedding was also battling the said disease. But she still gathered enough strength to dance with her son. He had to hold her all the time, as her muscles could no longer do it on their own.
The authors of the video wrote that this is without the doubt the most moving scene at the wedding they have ever witnessed. The mother, who can be seen in the video, lost the battle with an insidious disease soon after her son's wedding, but the family will forever remember the scene when she danced with her amazing son for the last time. Without a doubt, a video that will hit your emotions.