Fabio Wibmer Gets Creative With His Trials Skills In Home Office
Fabio Wibmer
is a 24-year-old lover and master of mountain biking coming from Austria. He made a name for himself thanks to a number of videos in which he showed his creativity and talent while riding a MTB.
These days, with many restrictions in place in Austria, he uploaded a video titled
"Home Office".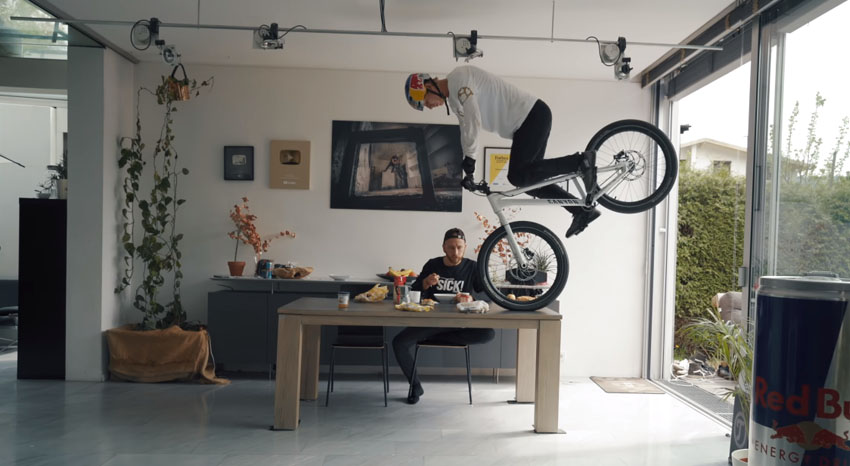 Because he simply couldn't do without adrenaline and craziness, he did many housework and other activities on his bike. There was no shortage of outstanding moves in the video, and most of all, no missing creativity.
The Austrian did not succeed in some adrenaline adventures in the first attempt, which is completely understandable with many demanding tricks. In one word, the final video is a masterpiece.
Take a look at how Fabio Wibmer, who undoubtedly has exceptional talent on a mountain bike, spent his free time during strict measures in Austria. The video surpassed 2 million views on the YouTube network over a period of one day.