Golden Retriever Welcomes His Marine Owner Back Home
A few years ago, a video appeared on
YouTube
showing a cute scene with a golden retriever.
After a long wait, he saw his owner again after returning from the army - with his reaction, the dog named
Oshie
touched many animal lovers online.
The video, which was published on the
Oshies World
YouTube
channel, is already a real hit there - to date, it has reached more than 20 million views on the mentioned network alone, and the scene will surely brighten your day as well.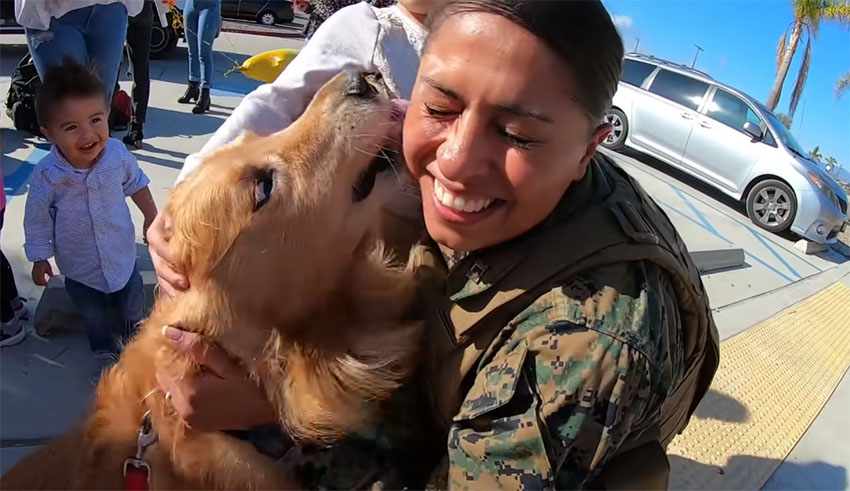 His owner,
Nancy
, temporarily moved to Norway, thousands of miles away from her beloved dog. They missed each other immensely, but finally the day came when they met again.
Oshie ran to his owner with the greatest excitement, where he jumped on her several times and showed how much he missed her. Watch the heartwarming video of a golden retriever finally getting to see his loving owner again.