Jacob Jones Gets Stopped By Simon Cowell, Then Brings BGT Audience To Tears
Jacob Jones
, who is a barber, also introduced himself in the 
British's Got Talent
show.
On stage this he presented himself with singing, and there he took care of another great surprise, which bring the whole hall to tears.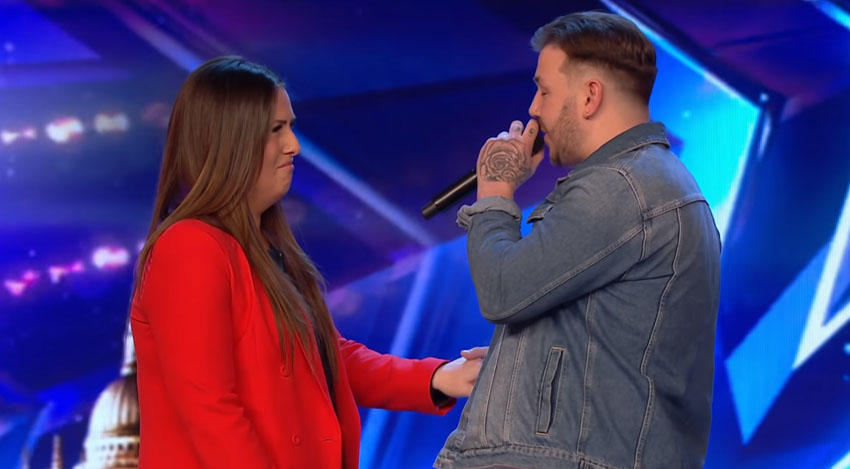 The charming young man presented his talent on
British's Got Talent
while singing the song
"You Are So Beautiful"
, followed by a real drama. Strict judge
Simon Cowell
interrupted him during the performance, and then told him to sing the song without musical accompaniment.
Jacob Jones
then proved he has amazing singing talent and again performed his act with excellence. But the surprise was not over yet...
He received praises from all the judges, then invited his girlfriend
Faye Compton
to the stage. Before her, he went to his knees, asked her for a hand, and got another "yes" for the fifth time in the evening!
Listen to the wonderful performance of
Jacob Jones
from the British's Got Talent when he sang the song
"You Are So Beautiful"
, and at the end moved his girlfriend to tears with unexpected move!