Little Girl Reunites With Lost Cat After 3 Yrs Apart, The Video Has Thousands Bawling
Sometimes it's difficult for us if we don't find our pets just for few minutes. We can only imagine how bad it is for those owners who do not see their pets for days, months or even years...
That's how it was in the story before you when a little girl was left without her big friend, a cat named
Cursor
.
When
Claudia Arnold
from Nanaimo, Canada was born, her family already had a big fat cat named
Cursor
. Little
Claudia
quickly wrapped up a friendly relationship with the kitten, and when she was growing up, they were inseparable.
Unfortunately, when
Claudia
was two, the fate wanted that her cat disappeared without a trace...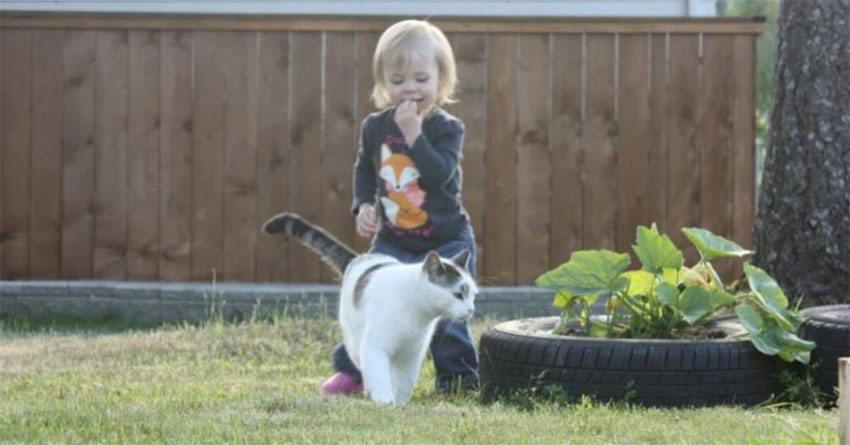 Three years passed, but there was still no information about
Cursor
. But little
Claudia
never gave up - she told her parents every day about their kitten, and she always believed she will someday meet her cat again. One day the family received a call from the animal shelter, saying that they probably found their kitten
Albert
.
The parents did not tell little
Claudia
that their cat was found. Instead, they took her straight to the shelter, where they started capturing a special scene on their camera. See how little
Claudia
reacted when when she saw her cat
Albert
again after three years!