Little Guy Inspires The Internet After Seeing An Empty Halloween Candy Bowl
At a past Halloween celebration, one of the kids from the United States stole all the attention.
Together with his parents, he went on a hunt for sweets, but was left empty-handed at one of the houses, since there were no more sweets in the container.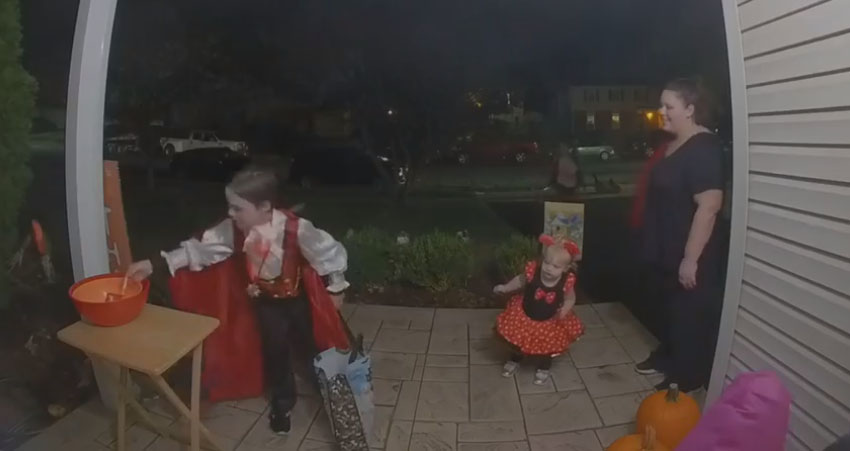 And what did the kid do when he saw the empty container in front of him? Knowing that there were other children behind him, he grabbed some candy from his bag without hesitation and moved it to an empty container in front of the house.
His mother was thrilled with the action, and many people are excited about kid's action thanks to the video taken by surveillance camera.
In just two days, over 14 million Facebook users have watched the beautiful scene, and the video will undoubtedly brighten your day too. Look at the action of a little guy who could be a role model to all the people of this world!