Mother & Son Duo Gets Golden Buzzer With Their Emotional Performance
Sharon
and
Brandon Webb
are the mother and son from Kildare, Ireland, who took over all of the judges and many present in the hall at the audition of the
Ireland's Got Talent
Show.
There they presented themselves as a duo with a singing talent, and the video recording of their performance is a true balm for the soul!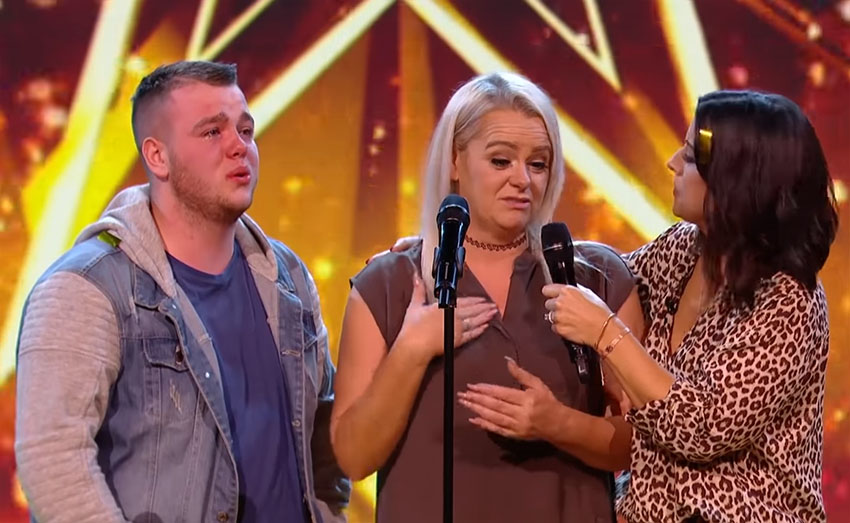 Photo: Ireland's Got Talent
19-year-old
Brandon
performs the work of a barman and a DJ, but in September he experienced a real nightmare. He went to a party with his friends, then landed in a coma.
Brandon
does not remember the night: 
"I was out with friends. I took something I shouldn't have. I made a mistake. It nearly cost me my life."
These were the moments when he realized that he has to make even better bond with his 41-year-old mother
Sharon
. That was the time he decided to sing along with her!
They signed up for the
Ireland's Got Talent
show, and they took over everyone with their touching performance of
"You Are The Reason"
song, which is originally performed by singer
Calum Scott
. For their performance,
Sharon
and
Brandon
also received the Golden Buzzer from the host
Lucy Kennedy
, which takes them straight into the semi-finals of the show. We say that more than deserved!
Listen to the touching performance of mother and son, where you will surely enjoy what you see and hear!