Owner Dresses As A Wolf, Huskies' Response Has More Than 13 Million Views
A week ago, the web was surrounded by an adorable video in which all the attention was stolen by two cute huskies along with their owner.
Their owner dressed into a wolf costume, and then recorded the reaction of both dog on camera when they first saw him!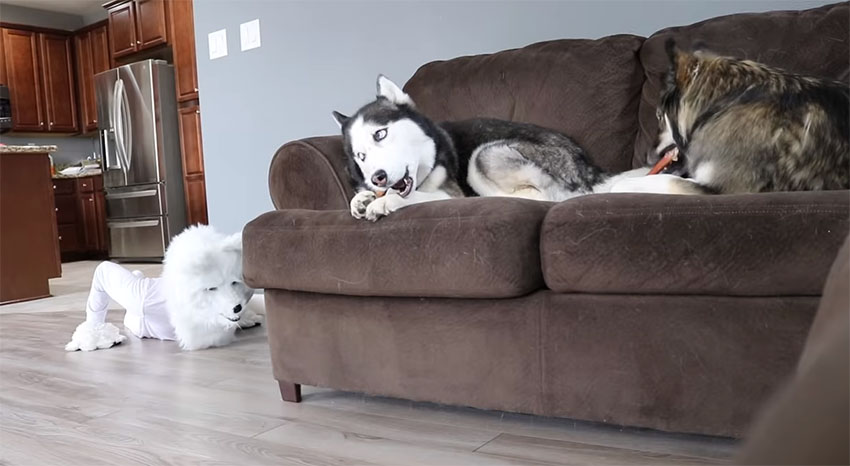 The
"My Mountain Husky"
Youtube channel, where the owner posts videos of his two dogs
Sky
and
Kakoa
, uploaded a video these days, which is a real sensation online. To date, it has garnered a whopping 13 million views!
Since Halloween is out the door, the owner was curious about how his Husky dogs would react to his new wolf mask he bought at the store.
After the dogs' reaction, the owner even had fun with them in a costume, and scenes instantly surrounded the world and impressed many. When you see the reaction of both dogs, you will laugh at the scenes from the bottom of your heart!