People Can't Stop Watching This Video Of "Super Mom" Duck Towing Her 76 Ducklings
We have certainly heard of large families, which count many family members. The web has again circled a video clip from the previous year in which it is possible to see very special scene.
Mom duck towed a long caravan on the Lake Bemidji, which consisted of 76 ducklings!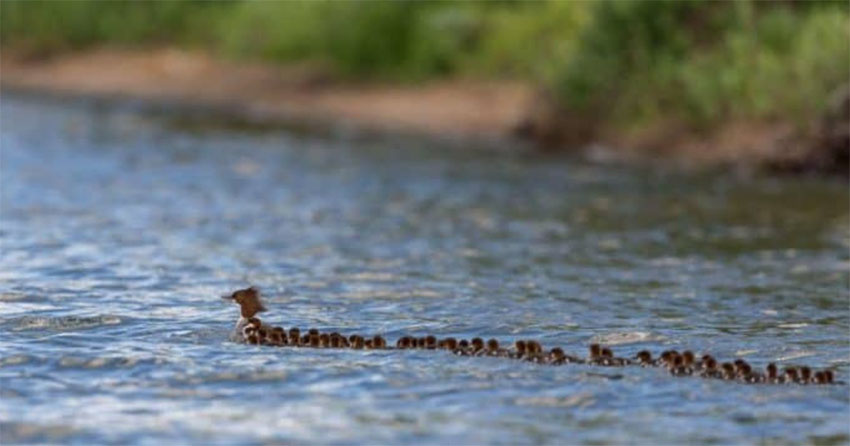 Because one duck can not hatch so many eggs, the mother duck in the video probably took care of the ducklings of other duck families.
In nature, we have certainly seen scenes with few ducklings following their mom, but only those with the greatest luck can witness such a scene as it can be seen in a video down below.
The video has once again surrounded the social networking sites, and the praises for the super mom duck are raining from all over the world. Take a look at the wonderful scenes captured by photographer
Brent Cizek
on the camera at Lake Bemidji in Minnesota!