Russian Police Officer Stops Traffic, Inspires Everyone With His Human Act
We have repeatedly seen many scenes from the roads in Russia, in which drama is simply not missing.
This time, a very different video from Chelyabinsk landed on the web, where one of the local police officers stole all the attention with his act.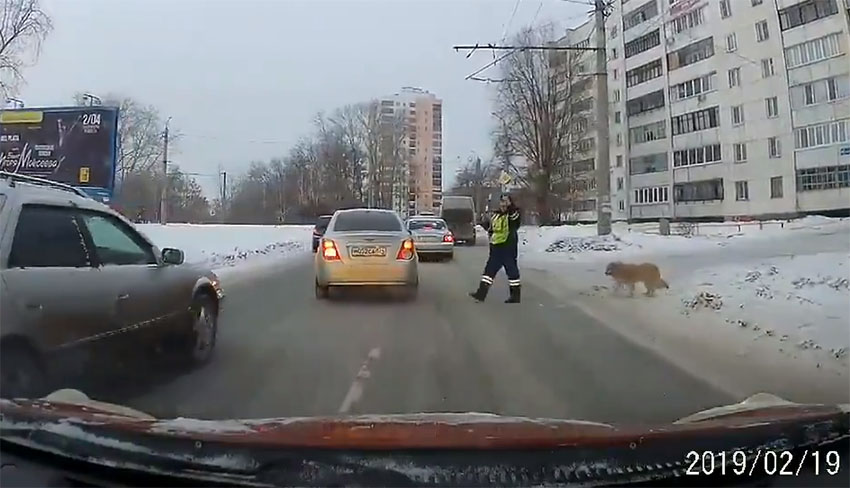 In the mentioned place, the driver captured a moment on dashcam when a policeman stepped onto the traffic road and then stopped many vehicles in front of him. But he had a special reason for this act!
A wounded stray dog was standing next to the road, but none of the drivers stopped.
That is exactly why the police officer decided to use his powers for something good. He stopped the vehicles and then helped the dog to cross the road. The little four-legged animal was certainly happy about the move of Russian police officer, and many users of the web were also impressed.
Well done to Russian police officer for such a wonderful act that could be an example to many people!