Twins Leave Judges On The Voice Kids Speechless With Their Adorable Performance
These days, the web again circled a video clip from two years ago, in which the singing talent was shown by adorable twins.
In the singing contest
The Voice Kids
in Spain, a little
Antonio
and
Paco
stepped in front of the judges, and charmed all the guests in the hall with their singing!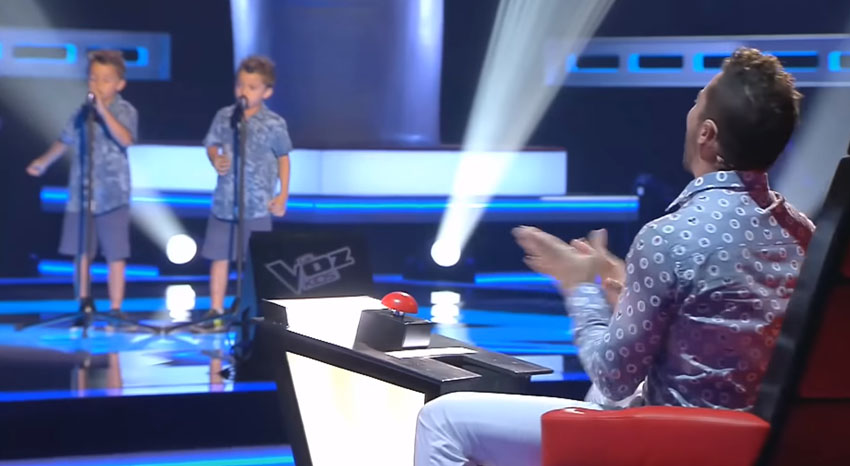 Two little boys began their performance firmly and confidently, and enchanted many viewers around the world with singing. To date, the recording of their performance have accumulated over 40 million views!
The cute twins
Antonio
and
Paco
showed their talent in
The Voice Kids
show while singing the
"Te Quiero, Te Quiero"
 song which is originally performed by Spanish actress and singer
Rosario Flores
.
Listen to the cute performance of two twins when they impressed all the judges and many presenters in the hall with singing in the Spanish version of the show
The Voice Kids
. Will
Antonio
and
Paco
take on you too with their adorable performance?