WATCH: Driver Captures Aftermath Of 'Bomb Cyclone' Blizzard In Colorado Springs
Roads around the Pikes Peak Mountain in Colorado were paralyzed yesterday as they were closed by many fallen trees.
In the area, there were also major power outages due to the blizzard, which struck the US state of Colorado on Wednesday.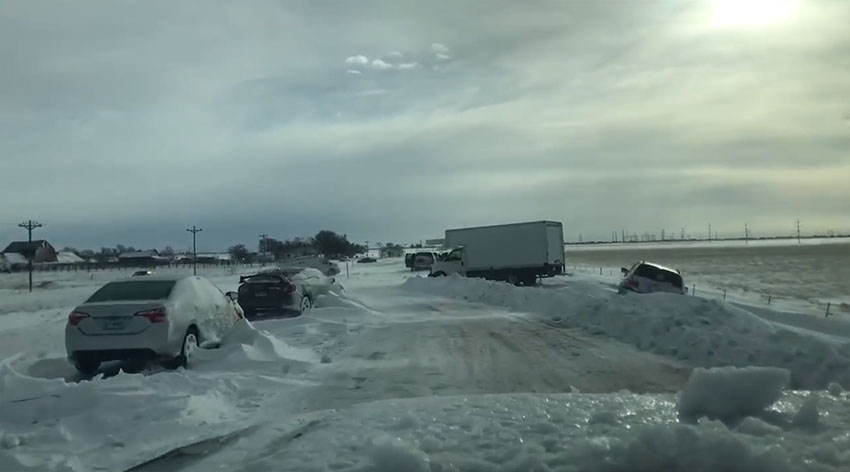 The storm was labeled as the 
"bomb cyclone"
by the local media, and many residents said that they had not experienced such a thing yet. How severe the blizzard was, also one of the video clips that circled the world these days shows us.
Juan Dissimo Rocha
 captured a scene east of the city of Colorado Springs that looks like the real apocalypse. In fact, the motorway in the area was surrounded by an icy armor, and many vehicles were stuck there in cold during heavy snowfall.
His captured video already recieved 2.3 million views in less than a day, accumulating nearly 6,000 reactions, and nearly 50,000 people shared it among their friends.
Take a look at the disaster that hit Colorado Springs during the "bomb cyclone" blizzard!