Dashcam Video Shows Us How Huge Tornado In Romania Formed
The inhabitants of Calarasi, Romania, had something to see yesterday. There, in the Muntenia region, a huge tornado formed, impressing many with its mighty image.
An unusual scene at the same time warned Europeans that in the future, due to weather changes, they will probably also witness such scenes.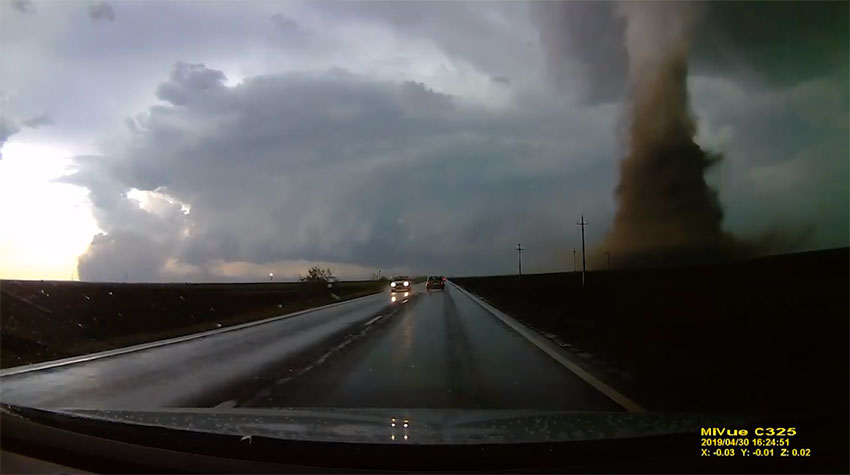 A video clip has also landed on the web, in which we can see how a huge tornado has formed.
Alexandra Puşcaşu
was returning to Bucharest when she noticed a heavy storm infront while driving on the highway. The sky was completely black. Soon afterwards, the driver spotted an unusual white cloud on the right side that descended from the sky and something that was rising from the ground.
Watch also:
Huge Tornado Captured On Cameras In Romania, Scenes Are Mighty
"In my life I have never seen such thing, so my brain took some time to understand everything. I had the same feeling as when I saw a bear for the first time in the forest.What is it?A tornado. I saw, how it formed in just moments. Two different pieces merged as we approached. The camera in the car shot the entire scene from the start to the tornado,"
wrote
Alexandra
, who witnessed the weather phenomenon.
See how a huge tornado was formed in Romania yesterday. Will such weather phenomena become a constant in Europe?