Kodi Lee Defeats Autism And Blindness, Gets Golden Buzzer On America's Got Talent
In the past auditions of the
America's Got Talent
show, the first Golden Buzzer was already pressed! It was given to
Kodi Lee
,
(he is not Cody Lee)
who made everyone crying with his exceptional talent. He is a 22-year-old boy who has been blind since birth, and he also has one of the forms of autism.
This does not stop him from hunting for his dreams. He wants to become a singer, and that's why he decided to perform on
America's Got Talent
show.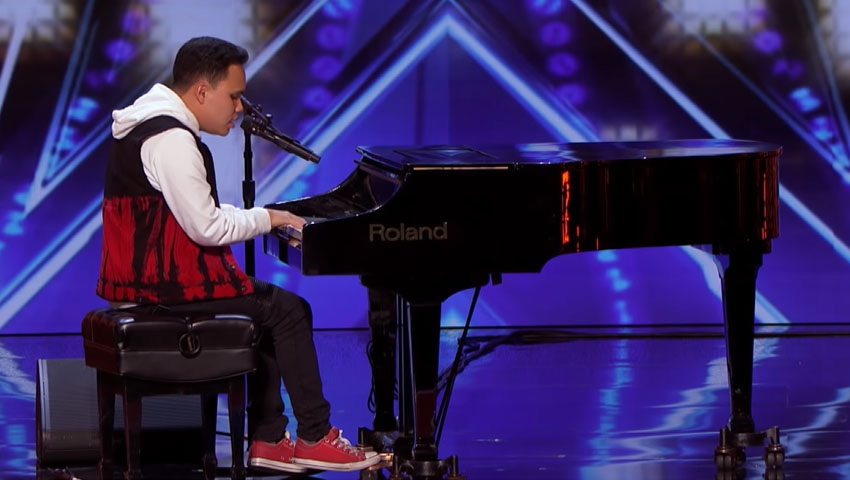 Kodi
stepped on stage in the company of his mother
Tina Lee
, then quickly shook his shyness there. He sat for the piano, then he started to play and sing
"A Song For You"
song, performed by singer
Donny Hathaway
in 1971.
As soon as he started to sing, the judges were surprised at the outcome. In front of them, one of the great talents in the history of
America's Got Talent
show was sitting. Autistic
Kodi
played a song and sang with a perfection, and with his performance he impressed all those present in the hall.
The most enthusiastic about his talent was the new judge
Gabrielle Union
, who is otherwise engaged in dancing. She gave 22-year-old
Kodi
the Golden Buzzer, which leads him straight to the quarter-finals of the
America's Got Talent
show.
WATCH: America's Got Talent Contestant Kodi Lee Performs 'Sound Of Silence' WATCH: Kodi Lee Sings Simon & Garfunkel's Song In Quarter-Finals Of America's Got Talent
Listen to the wonderful performance of blind
Kodi Lee
, who also has one of the forms of autism. To date, nearly 2 million viewers have watched his performance online. Will his wonderful talent also move you to tears?